Police: 1 killed, another injured in Claremont shooting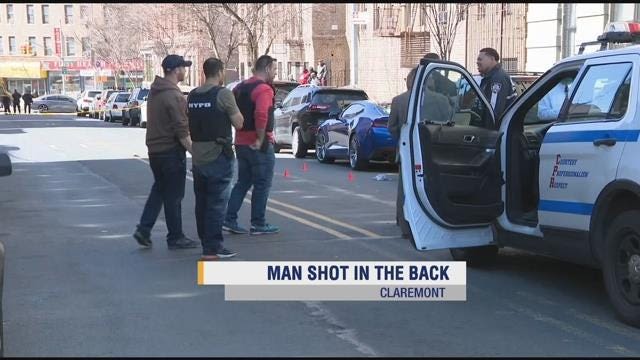 Police say two people were shot on East 168th Street and Boston Road Wednesday afternoon.

They say officers were called at 2 p.m. One of the victims, a 28-year-old man, was shot in the back and taken to Lincoln Hospital where he was pronounced dead.

Officials say another victim walked into Lincoln Hospital with a leg injury.
No arrests have been made.