Police: Man wanted for robbery spree in Fordham that targets women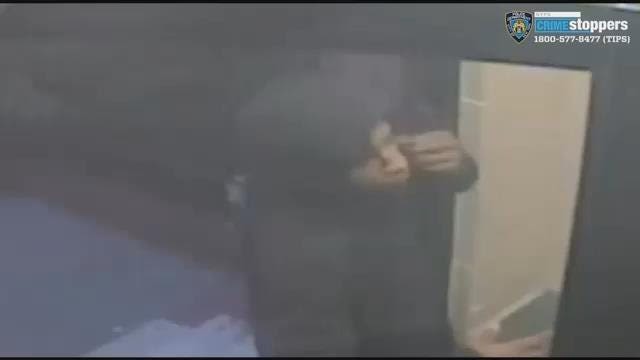 Police are on the hunt for a robber they say has targeted women in the Bronx.
News 12 is told the suspect followed them inside the lobby of their apartments and assaulted them.
The latest incident happened on Sept. 14 just after 1 a.m.
Surveillance video shows the woman standing in her lobby building near Creston Avenue and East Kingsbridge Road, when a man is seen walking in behind her. Seconds later he starts to pull her purse. 
The victim is seen in the video trying to resist and fight him off. Police say he punched her in the arm before he took off with her bag containing credit cards and $10.
Authorities say the suspect attacked his first victim near Morris Avenue and East 196 Street just before midnight.
The 22-year-old victim was walking inside a building on Sept. 2 when the man pulled out a knife and starts to take her bag, according to officials. News 12 is told the suspect punched her multiple times in her body before ultimately getting a hold of her bag and taking off. The suspect's two incidents were just 12 days apart.
The suspect is described to be in his 20s and about 150 pounds.
Anyone with information is asked to call police.