Police: Suspect arrested in series of NYC spray attacks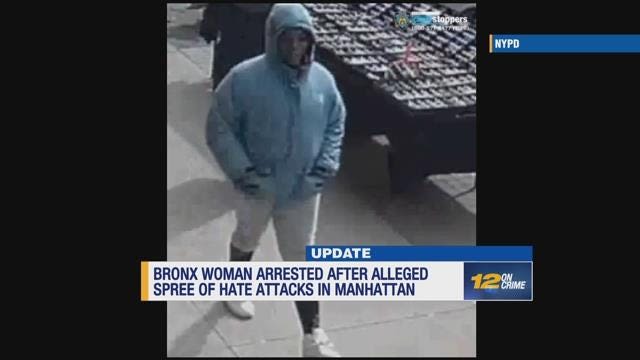 Police say a Bronx woman has been arrested in connection of a series of attacks in Manhattan Friday that involved a substance being sprayed in the faces of passersby.
Police say a transgender woman named Thomas J. Heard sprayed the unknown substance at seven people in the span of an hour.
She allegedly sprayed the first victim inside the 125th Street and Lenox Avenue subway station, and then sprayed five others who were walking along 125th Street.
Police say she then attacked another person waiting for the 1 train on 96th Street.
Two of the victims were treated for minor injuries.
The case was investigated by the NYPD Hate Crimes Task Force. Charges against Heard were pending Sunday.