President Biden calls court's abortion draft 'radical'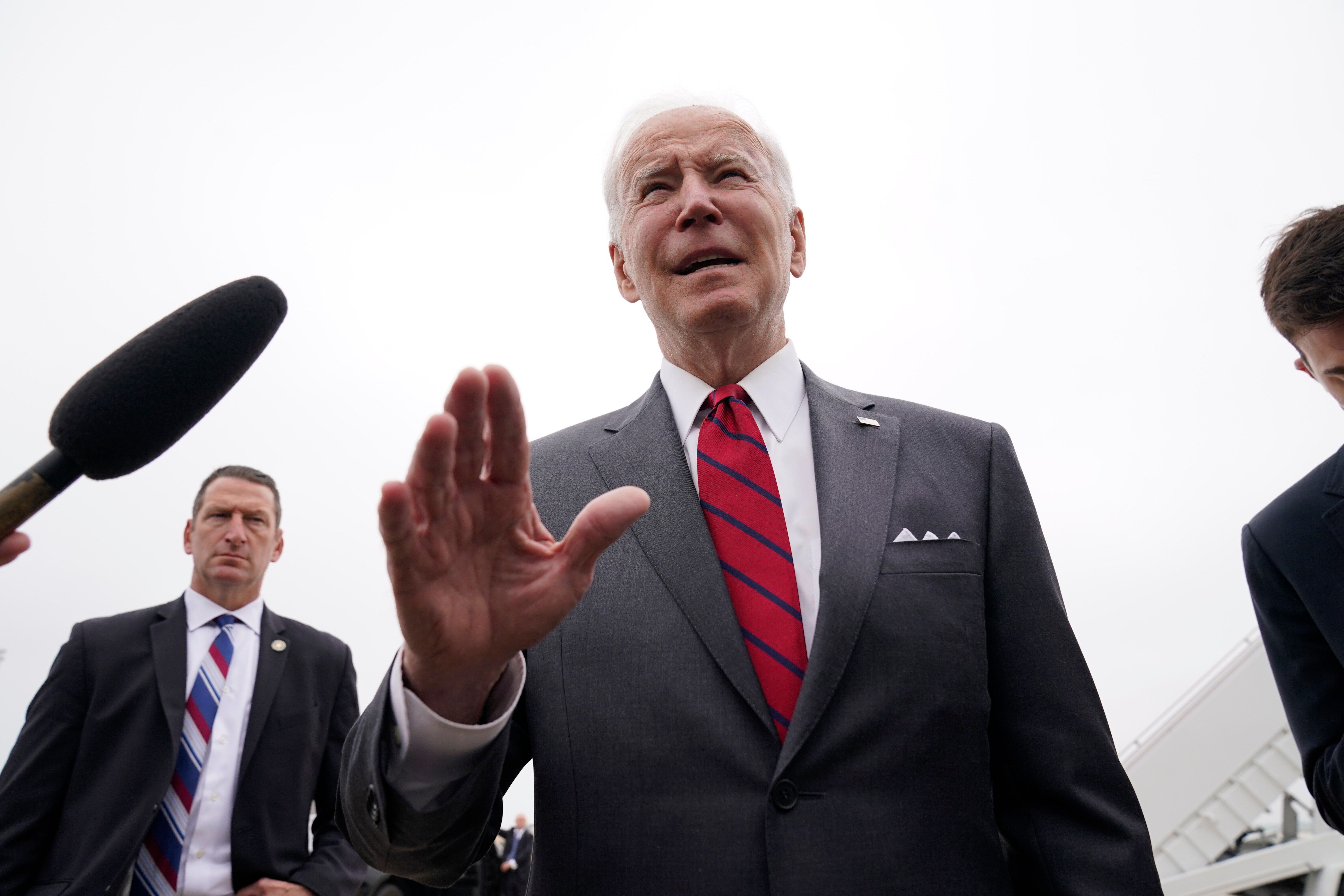 President Joe Biden on Tuesday blasted as "radical" the draft Supreme Court decision that would overturn Roe v. Wade, the landmark 1973 decision that protected abortion rights.
"It concerns me a great deal that after 50 years we're going to decide that a woman doesn't have the right to choose," Biden told reporters before boarding Air Force One for a trip to Alabama.
If the decision is issued, he said, "a whole range of rights" that are based on the presumption of privacy will be in question, including access to contraception and same sex marriage.
"It's a fundamental shift in American jurisprudence," Biden said.
Biden said he wanted Congress to pass legislation codifying Roe v. Wade, but he wasn't prepared to say whether the Senate should sidestep the filibuster to do so.