Protesters: Give subway vendors a safe place to work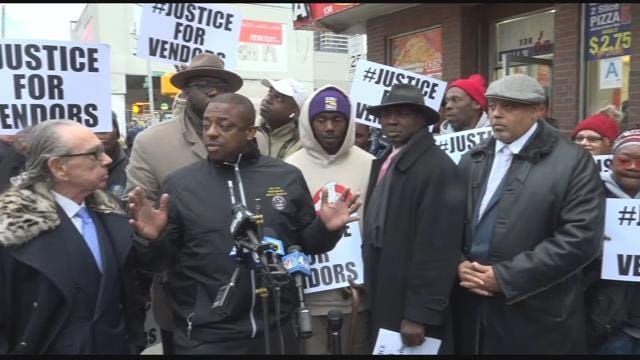 There was another call for justice for subway vendors Tuesday – this time in Harlem – in the wake of the arrest of Byron Shark at the 125th Street subway station.
Police say they asked Shark, 26, for his ID, but he refused. It led to what his lawyer defined as a violent arrest. Shark's lawyer also says the Manhattan district attorney dropped all charges against his client.
Shark and his family spoke out after his lawyers say police arrested him for selling candy in a Harlem subway station.
Shark's lawyer says that everyone in the city has a right to make an honest living without fear of harassment. Just weeks ago in Brooklyn, video surfaced of woman being arrested for selling churros at the Broadway Junction station. Photos were also tweeted out of a second incident involving a different vendor.
While the NYPD notes that it is illegal to sell things in the subway without a license, elected officials are fighting to see that change.
A rally focused on giving vendors a safe place to do their work was held on Tuesday, calling on the NYPD to focus on crimes that pose a risk to riders instead of vendors selling food.