Pumpkins aren't just for Jack-o-lanterns and pies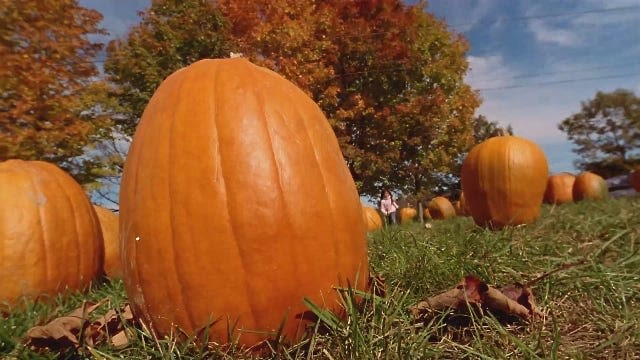 By: Kattey Ortiz/News 12 Digital Producer
The ghosts, witches and heaping bags of candy are out for All Hallow's Eve, but it especially wouldn't be fall without pumpkins on every corner. Jack-o-lanterns, decorations, pies, you name it.
But it's 2019. Let's step up our pumpkin game with five things you can easily do beyond the usual.
1.
Puree
: it's the simplest ingredient to make with your pumpkin, and the most important for lots of fall recipes. Freeze however many portions you'd like and you'll be making soups, lattes, etc. for up to three months.
2.
Face mask
: add this to the list of things you can make with puree. Pumpkins are loaded with antioxidants and vitamins that are great for your skin, and all you need to do is add a little milk and honey.
3.
Planters
: they're great fall decorations for those with green thumbs. And you can use any plant you'd like!
4.
Seeds
: don't throw these out! Roast them in the oven for a great crunchy snack.
5.
Bowls
: if pumpkins can hold plants, they can definitely hold your favorite dish! Use them as bowls the next time you have friends over.