Rescued seal finds new home at New York Aquarium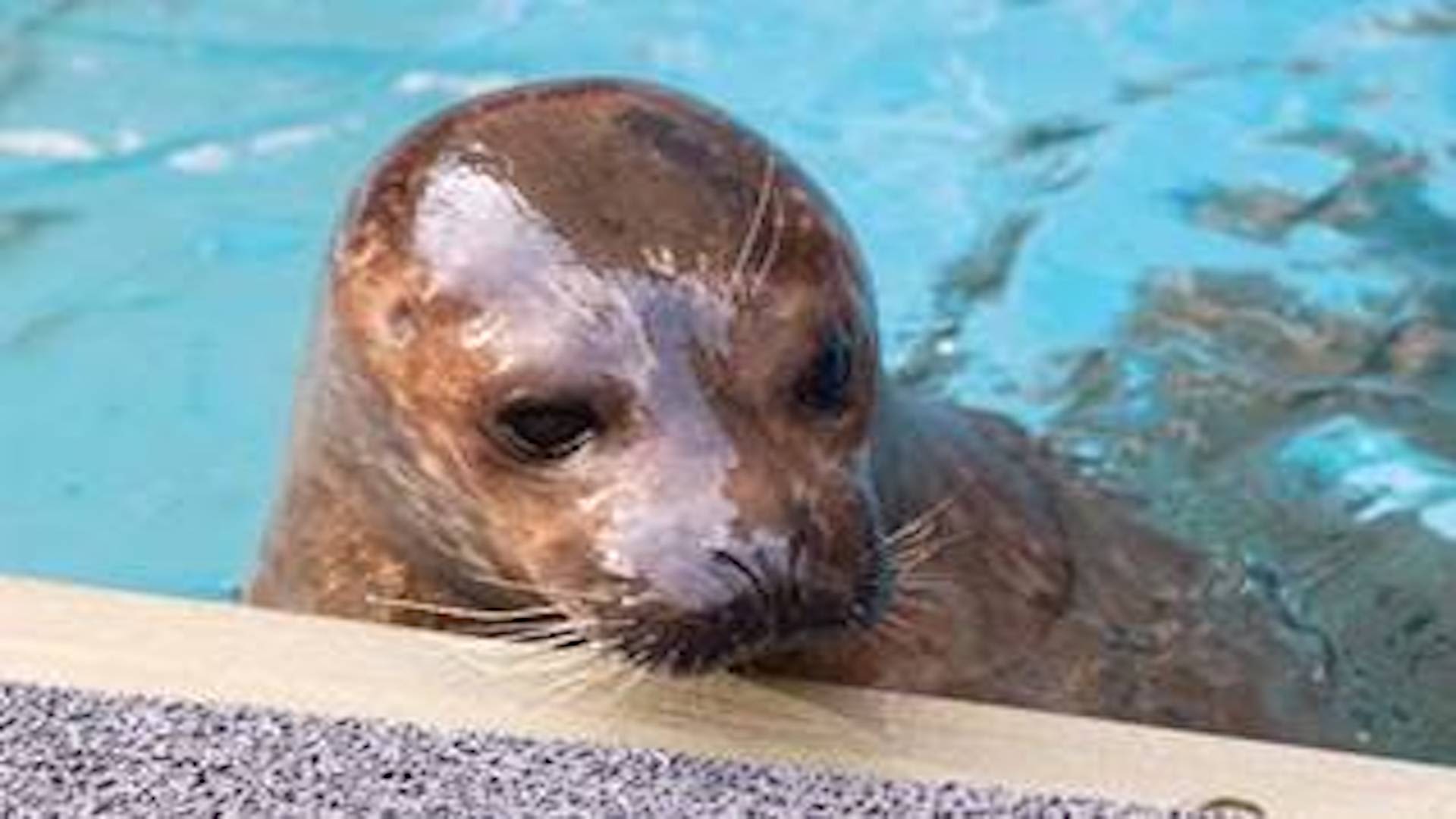 The New York Aquarium has gained a new family member -- Sidney the harbor seal pup.
Sidney arrived at the aquarium after being rescued as a newborn near Abalone Point in Laguna Beach, California. Sidney was discovered on the beach in February 2020 by the Pacific Marine Mammal Center (PMMC) with her umbilical cord still attached. Veterinarians confirmed that she was only hours old and was likely born prematurely.
The PMMC gave her around-the-clock care for the first month, but despite all the efforts by the staff Sidney was unable to be released back into nature because she didn't develop the skills needed to survive in the wild.
The New York Aquarium agreed to provide Sidney with a home. Sidney arrived at the aquarium in November, and the staff worked with her every day to make sure she acclimated to her new environment.
"We are grateful for the excellent care that the rescue team at the PMMC provided Sidney, and we will make sure she is well cared for at the New York Aquarium," said Craig Piper, interim director of the New York Aquarium and WCS director of City Zoos. "We're proud to partner with other conservation organizations to help individual animals like Sidney while also working to protect entire species and their habitats around the world. As New Yorkers come to see Sidney, she will be an endearing ambassador for her species and other marine life, which we believe will have a positive impact on the way people think about and engage with nature."
Sidney lives in the Sea Cliffs exhibit. She has developed a close bond with Murphy, another female harbor seal born at the aquarium last summer.