Tenants: Landlord leaves Grand Concourse building in poor shape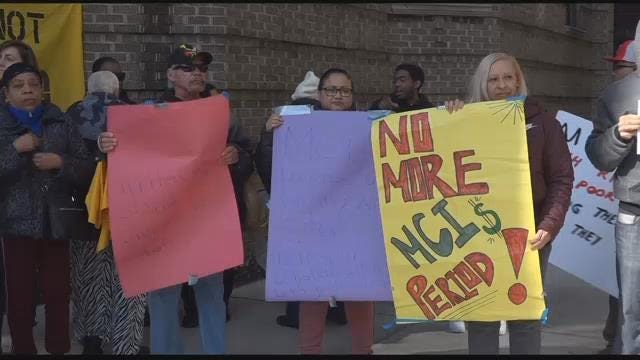 A rally in Grand Concourse was sparked from tenants who say they feel like they are being pushed out and forced to deal with poor living conditions.
Tenants at 2701 Grand Concourse say the are fed up with the state of their apartments. One person says they live in a place with no kitchen, stove or sink, and are forced to wash things in a bathtub.
"It's horrible because our apartments are nice but the conditions are terrible," says tenant Betty Cruz.
Others provided photos of rodents, cracks in ceilings and floors as well as mold.
They claim their landlord threatens to not renew their leases if they call 311 to report their issues.
News 12 cameras looked through some of the apartments, but not all of the aforementioned damage claims were evident.
There are six open violations with the Department of Buildings. The city's Department of Housing Preservation and Development cited roof repairs as well as plaster and paint open violations.