These sites are accepting donations amid the COVID-19 pandemic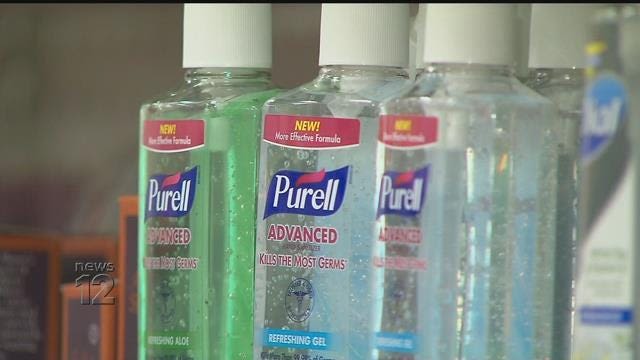 As supplies for health care workers and other essential personnel dwindle, multiple locations around the tri-state area are accepting donations from citizens, companies and organizations. This list breaks down the items that are needed and the locations around the 
tri-state
 area where they can be dropped off.
CONNECTICUT
Brookfield Volunteer Fire Company
What:
Unused/unopened
N-95 or surgical face masks, disposable protective gowns, Tyvek suits and sanitizer.

Where:
Send an email to
bvfcsocialmedia@gmail.com
or drop a private message to the company's
Facebook page
to coordinate pickup/drop off.
More Info
Trumbull What:
New/unused PPE items, including N95s, surgical masks, medical face shields or goggles, isolation gowns, rubber gloves; temporal thermometers; Purell hand sanitizer or equivalent; brown paper lunch bags & Ziploc bags; Labels.
Where
: Dropbox located on picnic table outside Trumbull EMS (250 Middlebrooks Ave.) anytime Monday-Friday from 9 a.m.-5p.m.; after dropping off items call the Trumbull EMS non-emergency line at 203-452-5146 to let them know.
More Info
HUDSON VALLEY
Mobile Life Support Services - Contact to arrange donations
What: 
N-95 masks, surgical masks, eye protection, splash guards, gloves, gowns, decontamination supplies and other PPE gear.

Where: 
Contact Mobile Life Support Services at
media@mobilelife.com
or call 845-561-5698 ext. 251 to arrange for a pickup or dropoff of these supplies.
New Rochelle
What: Supplies including disposable gloves, masks, sanitizing wipes, gels and sprays
Where: New Rochelle PBA Headquarters at 475 North Ave., New Rochelle, or call 914-246-4191 to arrange for pick up.
Yorktown
What: Personal Protective Equipment (gloves, gowns and masks)
Where: Yorktown has established a medical-supplies dropbox in the courtyard between the Yorktown Police Department and Courthouse. 
LONG ISLAND
East Meadow
What:
N95 Surgical Masks in unopened packages; eye protection, Nitrile gloves in unopened boxes, disposable medical gowns, shoe cover/booties, no-touch thermometers, thermometer probe covers, HEPA filters for ventilators, antibacterial and disinfecting wipes, hand sanitizer.
Where
: Drive-up collection point at Nassau County Public Safety Parking Lot – Field 3, Park Blvd, Eisenhower Park.
When
: Tuesday - Friday from March 24-27;
 and 
Monday -
Friday from March 30-April 3, 2020; 9 a.m. to 3 p.m. on all days.
Stony Brook University Hospital
What
: PPE including face shields, N95 3M 1860 masks, protective eyewear, goggles, disinfectant wipes, hand sanitizer and other supplies required for staff safety.
Where
: To donate items, please email
COVID19donations@stonybrook.edu
so that a drop-off time and location can be arranged.
Yaphank
What: Personal Protective Equipment for responders and medical professionals
Where: Suffolk Fire Academy, 102 East Ave., Yaphank NY between 10 a.m. and 2 p.m.
NEW JERSEY
East Brunswick
What: Unused face masks (N95) for use by health care providers and first responders.
Where: Drop-off location at East Brunswick Police Headquarters, located at 1 Civic Center Drive, East Brunswick, NJ at the front desk (24/7). 
Lincroft:
What: Emergency supplies.
Where: Thompson Park at 805 Newman Springs Road.
Metuchen
What: Face Masks (both N95 and common surgical style), face shields, goggles, paper gowns, disposable shoe/boot covers, hand sanitizer and sanitizing wipes.
Where: Drop-off location at Metuchen Police Headquarters located at 500 Main St., Metuchen. Use the BLUE door that faces Main Street and leave donations with the dispatcher 24/7.