Toy designer creates Bronx-based superhero 'Bodega Blade'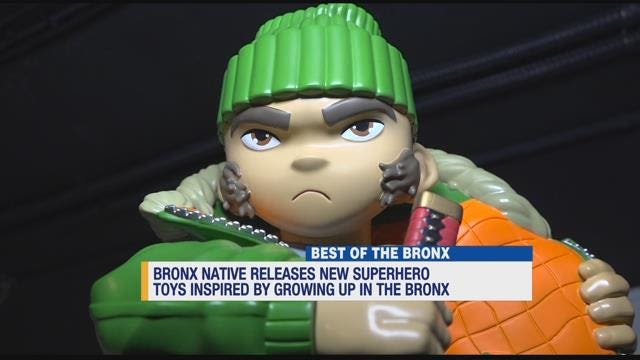 A toy designer from the Bronx is working on creations that aim to inspire the next generation of Bronx residents.
Rios Palante was raised in the Bronx and used to hang out with his friends at his local bodega. Now he's designed a toy that honors his Bronx roots -- a superhero character named Bodega Blade.
Bodega Blade is a kid from the Bronx who spends a lot of time helping his grandfather at his bodega. He gets teased for it, but doesn't let it get to him. He and his kung fu-obsessed friends start their own gang called Fu Crew to fight crime in their neighborhood.
Palante says Bodega Blade is his alter ego and he hopes he will inspire other kids from the borough to expand their imagination.
He plans to continue working to release toys of all Bodega Blade's friends -- the other crime-fighting members of the Fu Crew.