Trump: Hospital ship USNS Comfort expected to arrive in New York City Monday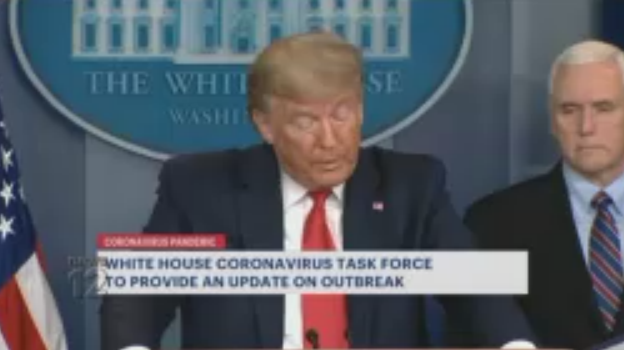 BRIEFING UPDATES:
-US working with other countries to stop the spread of coronavirus; 'great uniformity,' President Trump said.
-Trump spoke to governors of all 50 states about economic relief package that was passed by the Senate Wednesday night.
-Stimulus package has job retention for small businesses, direct cash payment for American citizens, expanded unemployment benefits.
-The naval hospital ship USNS comfort will leave for New York City and is expected to arrive Monday. It is "loaded up to the top" with supplies. It is shipping out three weeks earlier than expected, according to Trump.
-National Institute of Health is working with the FDA to get treatments to lower coronavirus symptoms.
-"We will vanquish this virus. A lot of progress has been made," the president said.
-Trump said the country will go back to work "pretty quickly" while still practicing social distancing. He said some states with less coronavirus cases may go back before others.
PHOTOS: The impact of coronavirus around the world