Veteran helps clear snow from neighbors' properties in Country Club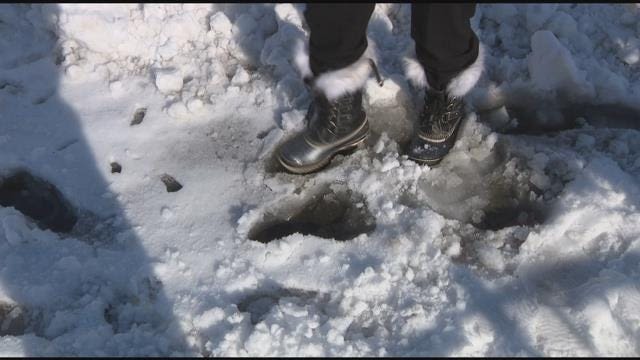 The sun is out and what is left of the overnight snowstorm is melting into slush and puddles.
The wet slush can be heavy at times, making it difficult for some people to clear from their property.
Jose Garcia, a retired FDNY lieutenant and Vietnam veteran, says snow days are meant for taking care of his neighbors.
"So, I have 38 years of public service and what I generally do on a snowy day is I take care of my neighbors," says Garcia.
Garcia says he uses his snowblower to clear his neighbor's property.
He says even when the sidewalks are clear, they can be slippery, so he reminds friends and family to always be careful.