Voit, Bird power Yankees to Opening Day win vs. Orioles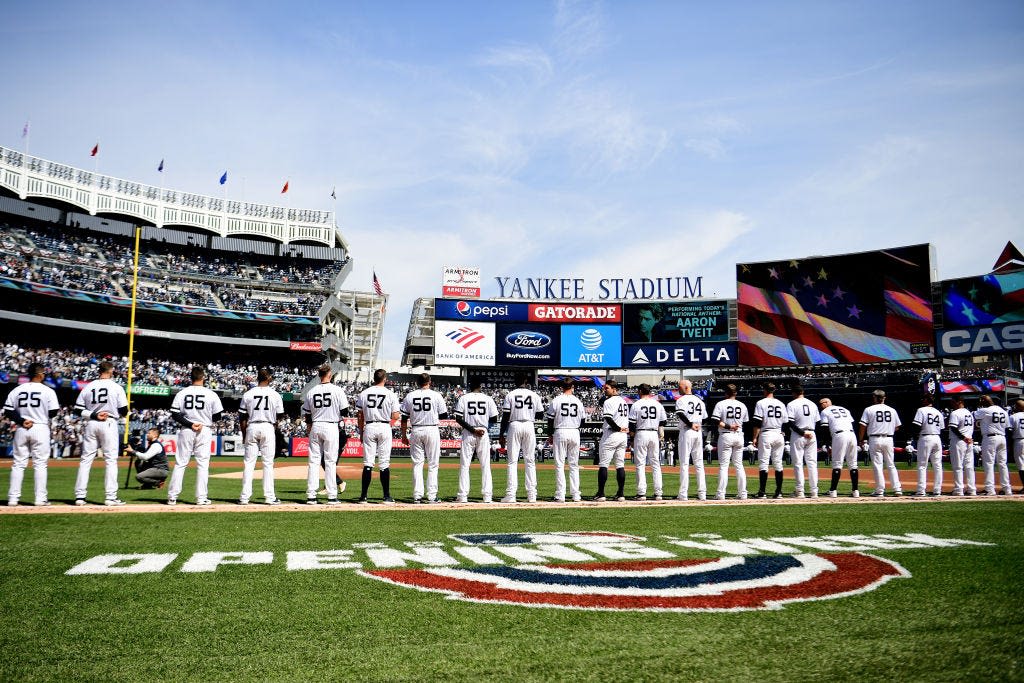 With high hopes for their 2019 campaign, the Yankees easily beat the lowly Baltimore Orioles 7-2 on Opening Day at Yankee Stadium Thursday.
Luke Voit put the Yankees ahead in the first inning with a 428-foot, three-run homer, which would've been enough to win the game on its own. Voit finished with four RBI thanks to a bases-loaded hit-by-pitch in the fifth.
Greg Bird also smacked his first homer of the season in the eighth. 
Starting pitcher Masahiro Tanaka grabbed the W thanks to 5.2 innings of one-run ball. He tacked on five strikeouts and no walks. 
Reliever Adam Ottavino made his Yankee debut, as did the No. 0, a number that has never been worn in franchise history. He threw a perfect 1.1 innings with three strikeouts. Aroldis Chapman closed the door on the game in a non-save situation.
Coming off a 100+-loss season, Baltimore is projected to struggle once again. An easy win was exactly what Yankee fans expected and hoped for to open up their run at a 28th World Series ring.
The Yankees play next on Saturday in the middle game of a three-game set vs. Baltimore. Pitcher James Paxton is set to make his debut in a Yankee uniform.
VIDEO: Boone, Judge react to Yankees' Opening Day win vs. Orioles
A new season means new, delicious offerings at Yankee Stadium. Take a look at what they're serving up:
QUIZ: Are you ready for the new season? CLICK HERE to put your baseball knowledge to the test!
PHOTOS: Yankee Stadium isn't the only baseball you can catch in the tri-state area. Check out the many different places you can see a ballgame: