Wake held for NYPD detective who died from 9/11-related cancer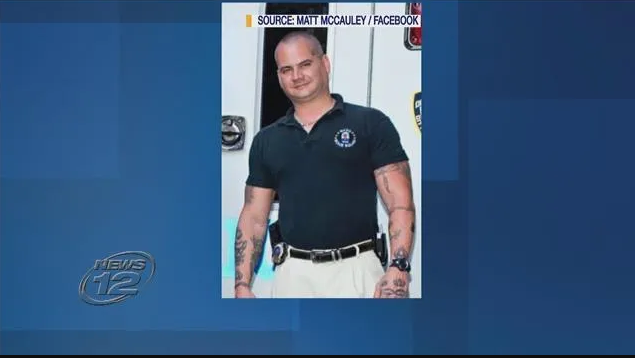 Family, friends and supporters are saying their final farewells to a Ground Zero first responder who died from 9/11-related cancer.
After the towers collapsed, Luis Alvarez spent weeks at Ground Zero. He was diagnosed with colorectal cancer in 2016. He was one of thousands of first responders who got sick from the toxic dust after the cleanup.
Alvarez is a former NYPD Bomb Squad detective as well as a military veteran.
The Long Island man was 53 years old and was just on Capitol Hill last month with comedian and activist Jon Stewart fighting for the extension of the
Victim Compensation Fund.
The bill to replenish the fund that provides compensation to those responders has since passed a congressional committee unanimously.
Mayor de Blasio was expected to attend the former detective's wake and honor him with the keys to New York City. Alvarez's loved ones are gathering at Towers Funeral Home in Oceanside until 4 p.m. and again from 6 p.m. until 9 p.m. His funeral is in Astoria tomorrow.