'We need a lot more': Mayor says more ventilators, federal resources needed to fight COVID-19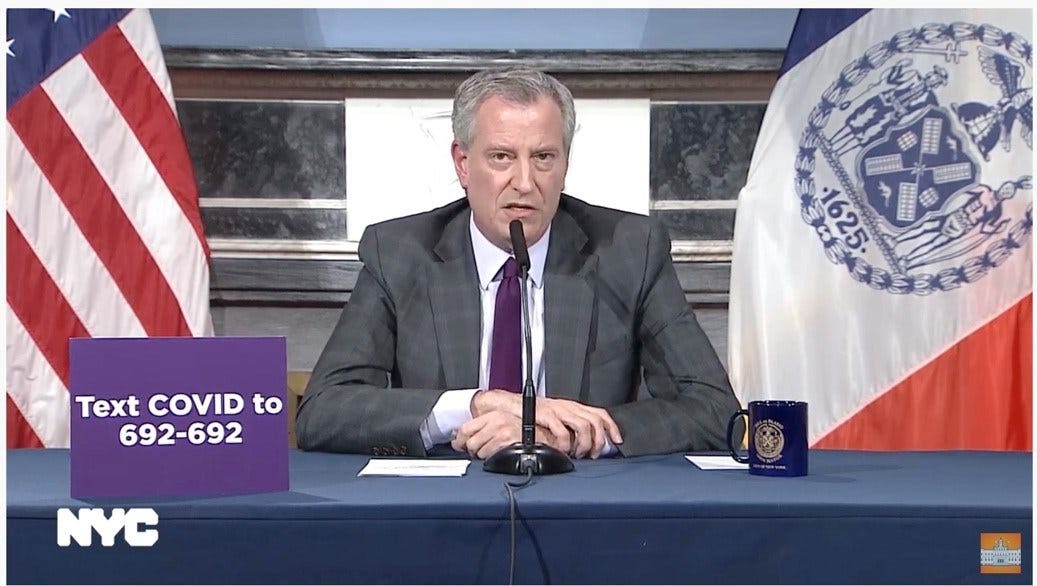 Mayor Bill de Blasio held a news conference with the latest on the coronavirus pandemic in New York City on Sunday.
BRIEFING NOTES:
-On ventilator supply, mayor says city expects to make it to Tuesday on Wednesday with current numbers and will need more very soon.  "We have real work to do to fill that gap going forward," he said.
-"We have to be ready for anything and everything," the mayor says. 
-At current rate, estimates that 1,000 to 1,500 additional ventilators will be needed by Sunday, April 12, to ensure adequate supply. There are 135 ventilators left in the city's reserve.
-Current personnel levels are "near sufficient," and more and more beds are being created, de Blasio says. "We are seeing an important surge" of military medical personnel arrive today, the mayor notes, adding that he's been calling for it "vehemently" for several weeks.
-On his call for federal resources, the mayor says the city is seeing a "down payment" today. He says the military personnel being sent to public hospitals is a "good start" but says it's nowhere near the amount he requested and he says he'll go back to the White House, FEMA and Dept. of Defense to let them know "we need a lot more."
-Mayor expresses gratitude to Oregon and its governor for stepping up and sending 140 ventilators to the state to help; vows to "return the favor and then some" in Oregon's hour of need.
PHOTOS

: The world copes with the spread of COVID-19: