Windows smashed, but nothing stolen from cars in Bedford Park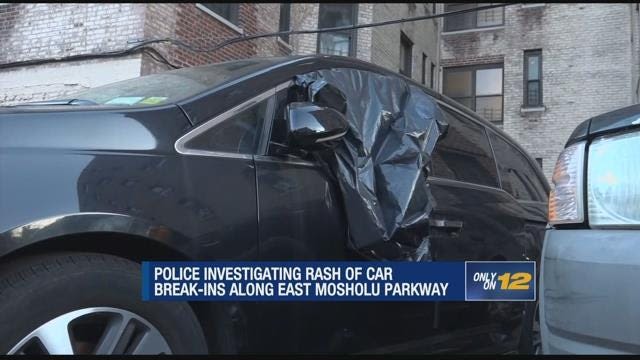 After more than 10 cars were broken into in Woodlawn last week, Bedford Park residents are on edge thanks to a similar pattern of crime.
Kimberly Pauldon was getting ready for work Thursday morning when she got a call from her super, telling her someone broke into her car. 11 other neighbors suffered a similar fate.
The crimes had a similar pattern -- almost every car involved along East Mosholu Parkwway had a rear passenger window smashed in, but nothing was stolen from the vehicles.
Pauldon couldn't make it to work that day, but was grateful for help from her insurance.
"The dealer gave me a loaner car, so I've been able to get back and forth to work, but thank goodness I had the proper insurance for that. For people who didn't, this could be a very big hardship," says Pauldon.
NYPD officials tell News 12 the commanding officer in the 52nd Precinct is aware of the rash of damage, and they have "deployed neighborhood coordination officers, patrol officers and anti-crime personnel to the area to conduct patrols to monitor the area and search for a suspect."
At this point, police are saying the Bedford Park and Woodlawn break-ins are not linked.