Breakdancing considered for 2024 Paris Olympics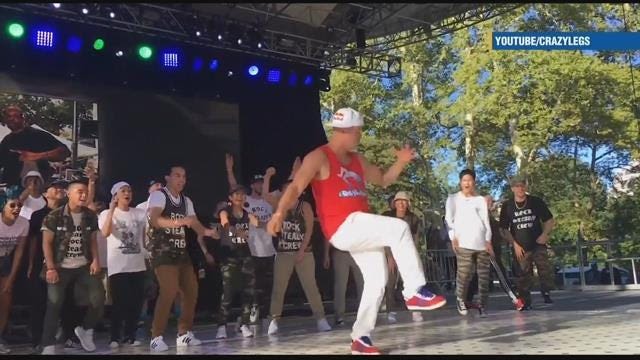 Organizers of the 2024 Paris Olympics want breakdancing to become a medal event at the games.
The final decision on which events make the cut will be made by the International Olympic Committee after the 2020 Tokyo Games. But simply being proposed on Thursday by Paris for an Olympic debut in 2024 was hailed by breakers as a milestone that will boost breakdancing's global footprint and its acceptance as a bona fide competitive sport.
Crazy Legs, also known as Richard Colon, is one of the original b-boys. He told News 12 that he started breaking back in 1977, just four years after he says the dance style was created.
"As long as there's a cultural sensitivity involved, I think it could be great," says Crazy Legs. "It's our art and their platform, so there's going to be some compromise along the way."
Also on Paris' wish-list are climbing, surfing and skateboarding - which will all make their Olympic debuts at the 2020 Tokyo Games. The head of the Paris organizing committee, Tony Estanguet, announced the selection, disappointing other sports that lobbied for a spot, including karate and squash.
AP Wire Services were used in this report.