Guide: Deals for a scary delicious Halloween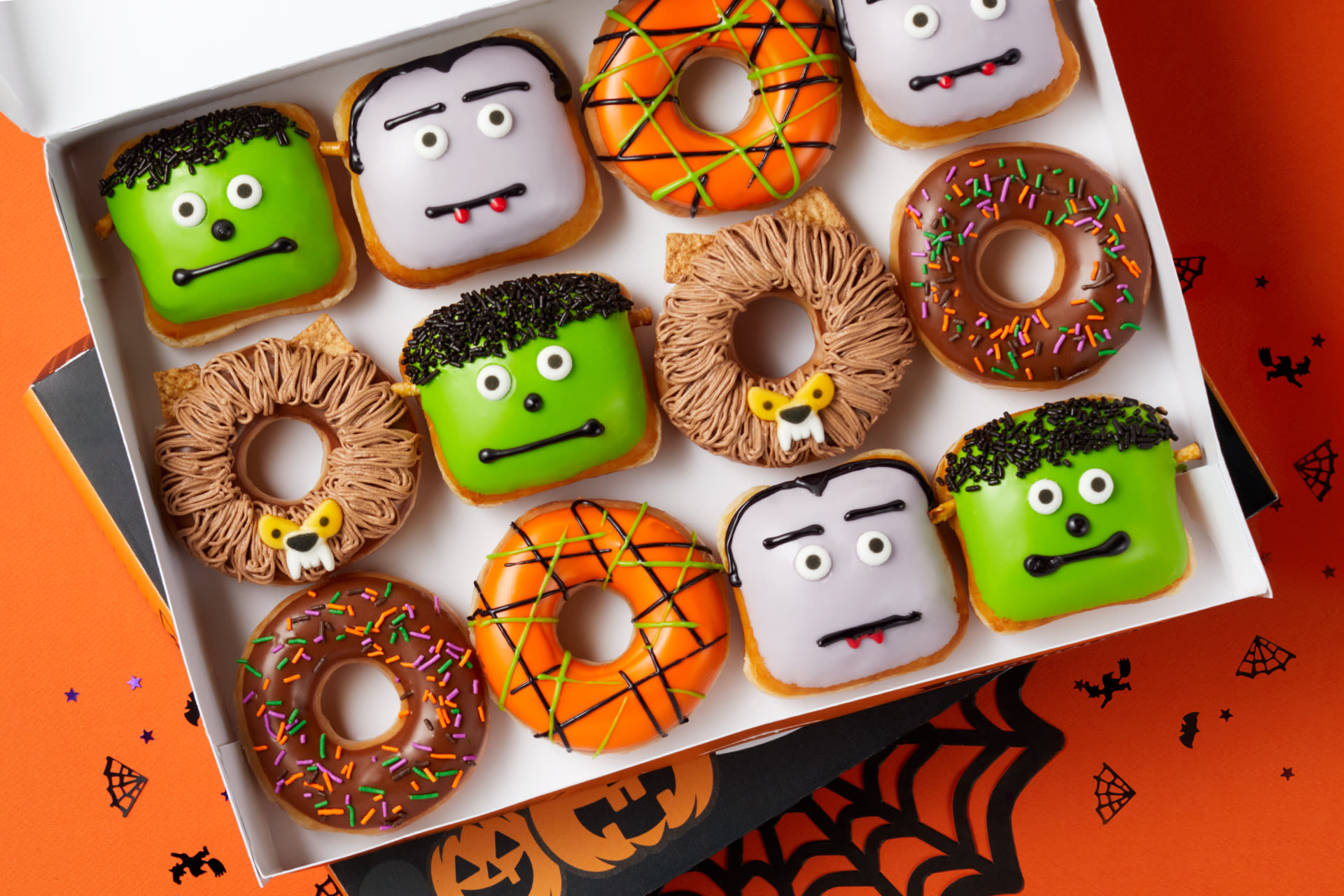 Ready to celebrate Halloween?
Many nationwide restaurants and shops are offering scary good deals!
Check them out below:
Baskin-Robbins
is offering discounted scoops on Oct. 31 as part of the Celebrate 31 holiday, a deal offering 31% off all scoops, all day.
Carvel
is offering $5 off orders of $25 or more through Uber Eats, Grubhub and DoorDash delivery from Oct. 28 to 31.
Chipotle
rewards members receive one entrée item for $6 when using promo code BOORITO at digital check-out via Chipotle.com or the Chipotle mobile app from participating U.S. locations.
Chuck E. Cheese
is offering 30 minutes of free game play with each purchase of 60 minutes or more. Now through Oct. 31. Kids can also get free candy every night.
This month unlock deals at
Dunkin'
that include $2 medium cold brew and $1 off a half-dozen classic donuts. To receive the offers you have to be a member of the coffee shop's rewards program, Dunkin' Rewards.
Scooby and the gang are bringing monsters and mystery to life this Halloween at
Krispy Kreme
! Get in your Mystery Machine and drive thru to try our all-new doughnuts, available now thru 10/31.
Kids 12 and under can get a Scary Face pancake for free with the purchase of an adult entrée at
IHOP
. The free food is available for dine-in between 4 p.m. and 10 p.m.
Soft, cute, and a little bit spooky… The Squishmallows have arrived in
McDonald's
Happy Meal for this Halloween!
Boo! Books are back at
Wendy's
. For only $1 you get five Jr. Frosty coupons. Wendy's sells Boo! Books every October to raise money for the Dave Thomas Foundation for Adoption.