Heavy rain causes flooding across the city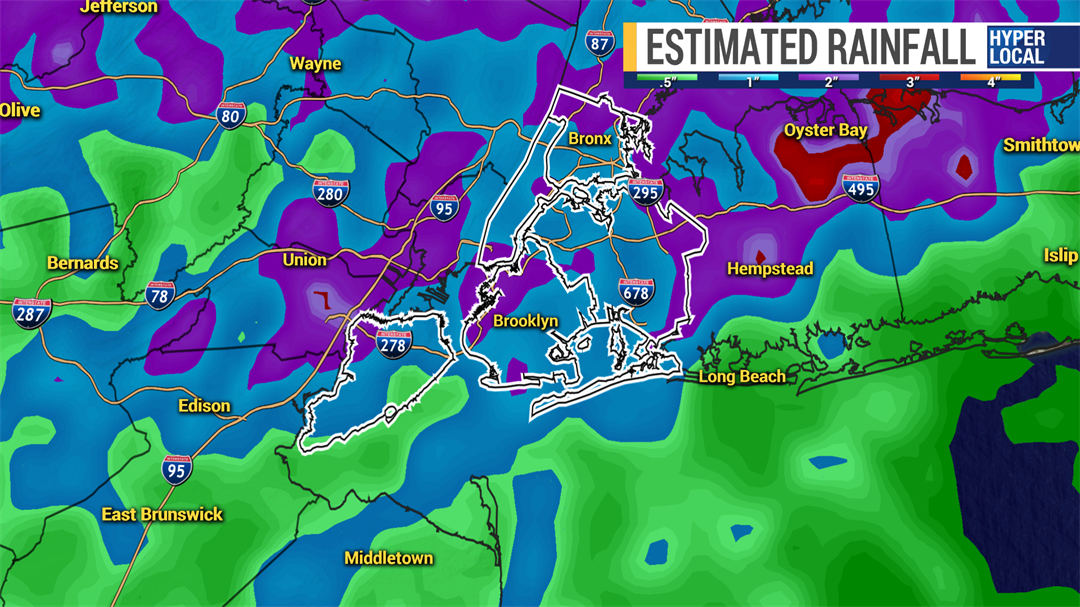 Heavy showers are caused flooding and dangerous driving conditions across the five boroughs.
A flash flood warning was issued for parts of the Bronx Tuesday, but has since ended.
News 12 Meteorologist Mike Rizzo says to avoid puddles and flooded areas.
Tuesday night will bring mostly cloudy skies with light showers and sprinkles. Temperatures will be around 66 degrees.
The sunshine will make an appearance Wednesday with a mix of sun and clouds and a high of 82 degrees.