Major storm threatening central US; what is a 'Bomb Cyclone'?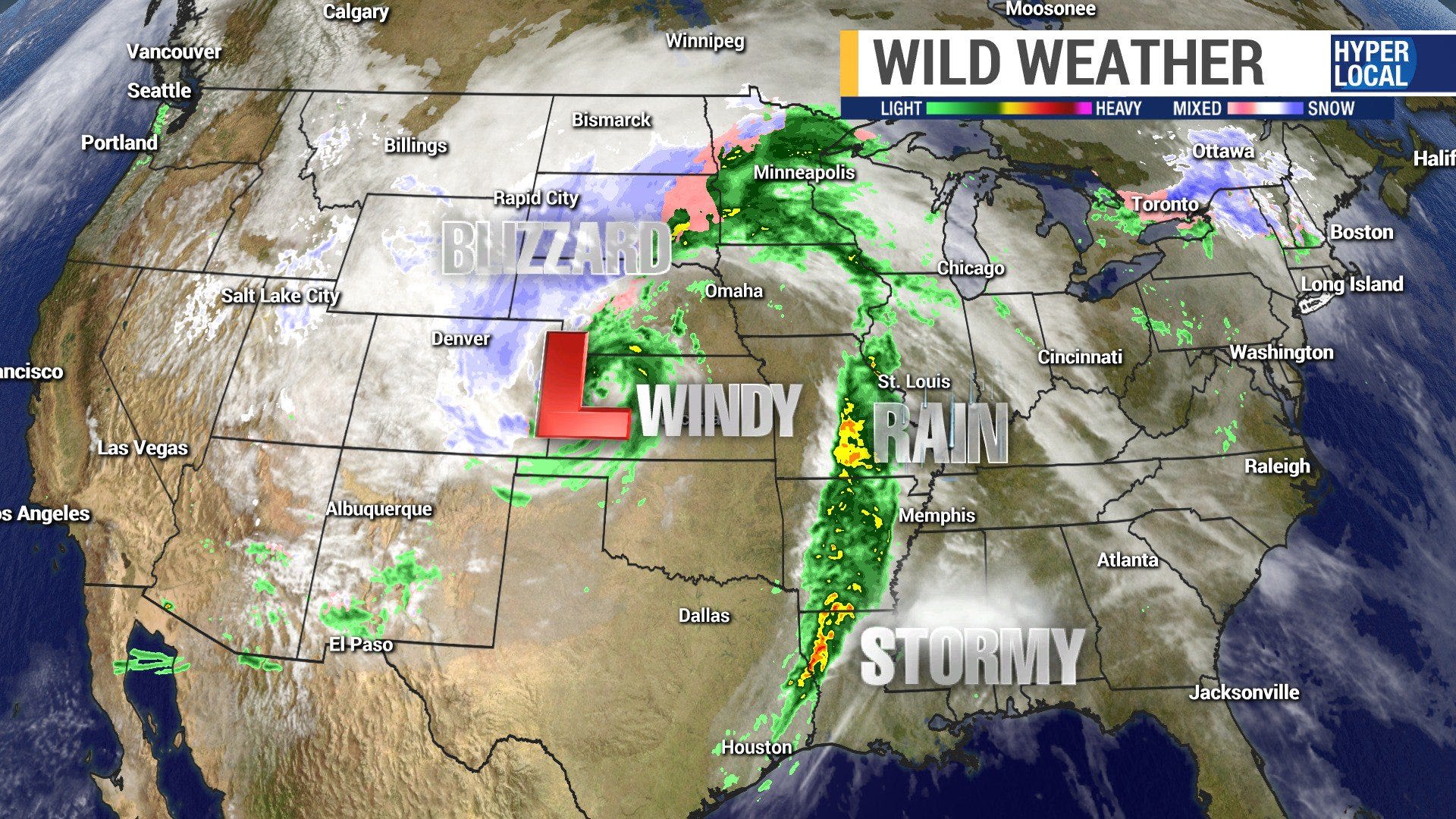 A powerful storm system reaching from border to border has been wreaking havoc as it sweeps across the Midwest, bringing blizzard conditions, severe thunderstorms and flooding. It also unleashed a wind gust just shy of 100 mph on Colorado Springs - that is the equivalent strength of a Category 2 hurricane! 

The storm has also been referred to as a "bomb cyclone", which certainly sounds daunting. What it means is that the storm is a rapidly intensifying one, and that it has undergone bombogenesis - a meteorological term for when a storm's central pressure drops 24 millibars in 24 hours or less. Since Tuesday morning, the storm has dropped 33 millibars.
Hundreds of thousands lost power Tuesday and Wednesday as the storm remarkably continues to strengthen. Coincidentally, this is the 26th anniversary of the 1993 Superstorm, also known as "The Storm of the Century," which also brought a wide array of severe weather over a large area.
While maybe not as strong and expansive as these, storms similar in nature are not all that uncommon for this time of year. As spring approaches, we often see more of a battle of warmer air to the south and colder air to the north. This can lead to greater pressure drops and more intense storms. 
The same system will eventually reach us later this week, but it won't be nearly as ferocious. Expect rain showers and possibly a thunderstorm on Friday.