Mets announce David Sterns as president of baseball operations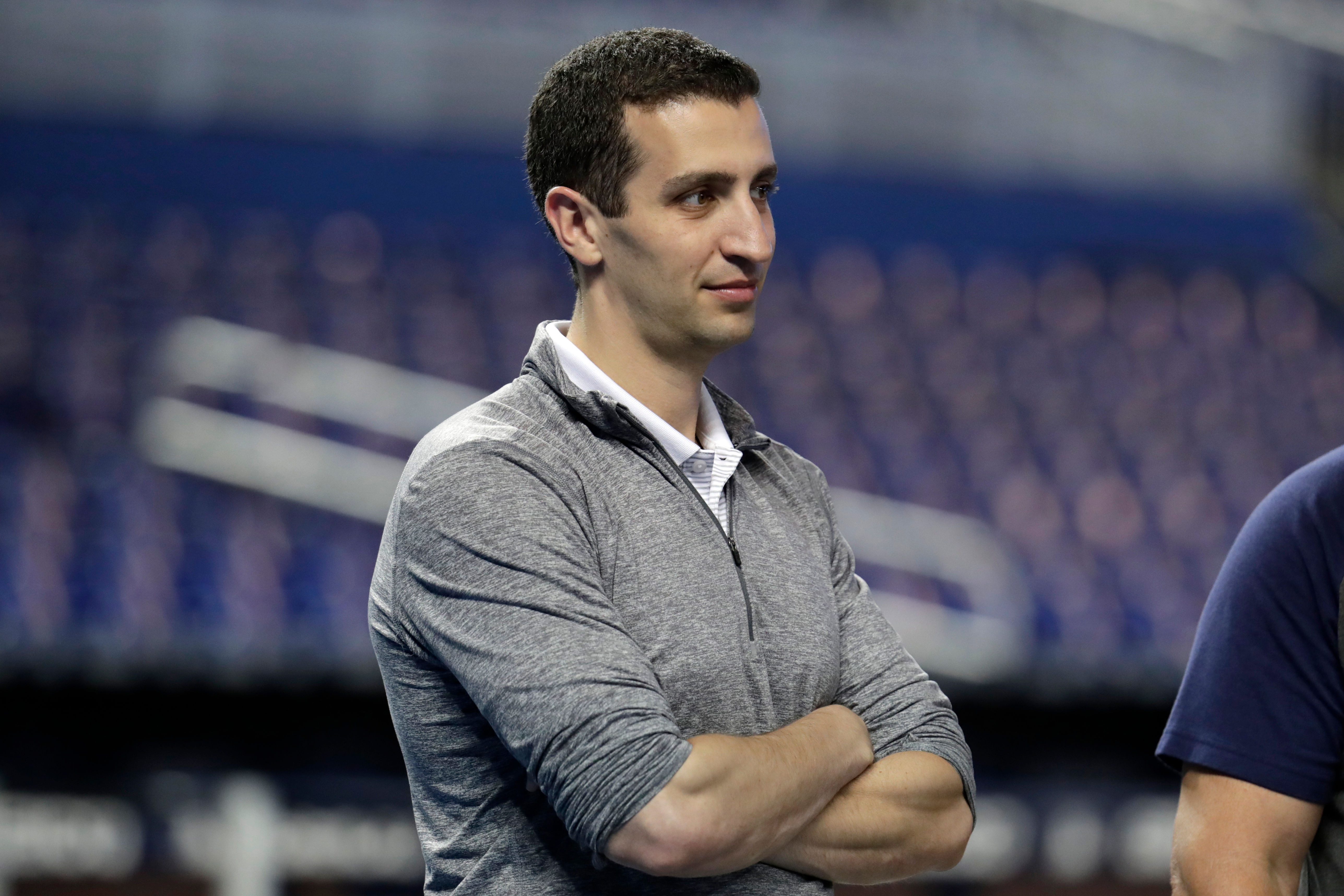 David Sterns, who spent the past eight years helping rebuild the Milwaukee Brewers, was announced Monday as the new president of baseball operations for the New York Mets.
A native New Yorker, Stearns grew up rooting for the Mets and served as a baseball operations intern for the team in 2008.
"There is not an opportunity in baseball more meaningful to me than the chance to help lead this franchise," he said in prepared remarks. "I grew up, in large part, at Shea. I lived and breathed Mets baseball and I'm thrilled I get to do that again.
Stearns interned for the Pittsburgh Pirates in 2005 and '06, worked in the Arizona Fall League in 2007 and spent 2008-11 working for Major League Baseball, including time in the labor relations department. He was Cleveland's director of baseball operations from December 2011 through November 2012 and a Houston assistant general manager from 2013-15. He was hired by Milwaukee as general manager in September 2015 and promoted to president of baseball operations in January 2019.
The hiring of Stearns will end a lengthy search for a top baseball decision-maker that began in November 2020, when Cohen bought the Mets from the Wilpon and Katz families and hired former general manager Sandy Alderson — who served in the role from 2010 until stepping down to deal with a recurrence of cancer in 2018 — as team president.
The Mets hired GM Jared Porter, who was fired in January 2021 after 38 days over revelations of sexually explicit text messages. Zack Scott, Porter's replacement as interim GM, was fired following an arrest on drunken driving charges and after the Mets became the first team to spend as many as 103 days in first place and then finish with a losing record (77-85). Scott was later aquitted.
Alderson hired Eppler in November 2021 while failing to find a president of baseball operations, then resigned near the end of the 2022.
AP Wire Services contributed to this report.