NYPD inspector killed in Bronx crash laid to rest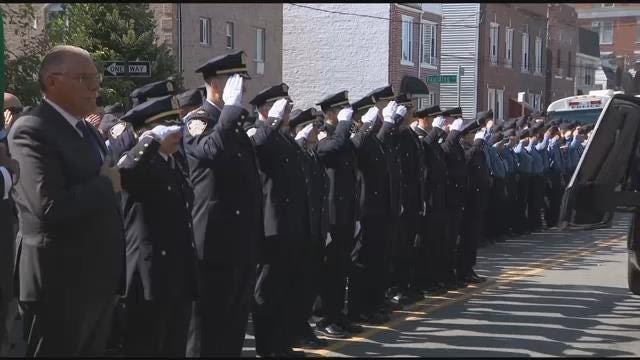 Mourners gathered Saturday as an NYPD inspector who was killed in a Bronx crash was laid to rest.
Family members, friends, officers and hundreds of cadets flooded St. Clare of Assisi Church to remember Inspector Michael McGrath.
McGrath was killed while off-duty earlier this week when his motorcycle was involved in a collision with a truck. It happened on East Tremont Avenue.
McGrath served in the NYPD for almost 30 years, and most recently served as the commanding officer of the Cadet Corps.
Those who knew him said he could have retired years ago, but chose to stay on. Friends and family says that speaks to the kind of man he was.
Inspector McGrath was being laid to rest at Woodlawn Cemetery. He leaves behind a daughter, who received an American flag in his honor at Saturday's service.