Rally at NYPD HQ demands officer in Eric Garner case be fired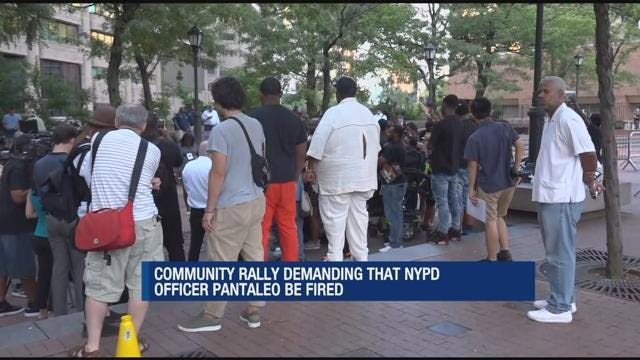 Activists held a rally outside NYPD headquarters Friday night following a judge's recommendation to fire officer Daniel Pantaleo.
Rally attendees called on NYPD Commissioner James O'Neill to heed the administrative judge's recommendation to fire Pantaleo, the officer involved in Eric Garner's death five years ago.
The rally went right to the commissioner's doorstep with a news conference at 1 Police Plaza.
Even though the judge's ruling was welcome news, there was still a sense of urgency rather than celebration from those in attendance.
On the other side of the reaction, Patrolmen's Benevolent Association President Pat Lynch blasted the decision, saying it'll cause a chilling effect on law enforcement.
A final decision is expected sometime in August.