Several sent to the hospital after black smoke, strange smell fill Morris Park building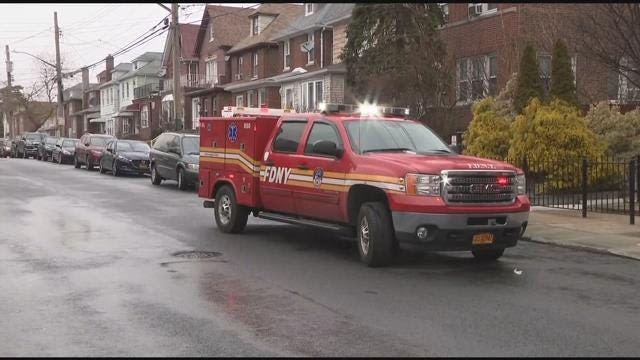 Tenants of a Morris Park apartment building woke up to strange fumes in the building, causing several people to be sent to the hospital.   
Fire officials say they received a phone call about a smell coming from the building at 1802 Lurting Ave. around 6 a.m.  
Residents describe seeing black smoke coming into their apartments. They say several families evacuated the apartment complex because it was hard to breathe. Firefighters tell News 12 the building was evacuated and tested.
Officials say a 5-year-old child was among the three people that were taken to the hospital following the strange smell.
Another eight people were evaluated after being evacuated from the building.
FDNY officials say a that a defective boiler caused the strange smell inside the building. 

The tenants have since all been cleared to go back into their apartments.
The Department of Buildings has issued at least two violations for the boiler in the past. News 12 reached out for a comment from the landlord and the management company and are waiting to hear back.