Trash pileup at Fordham University student housing frustrates neighbors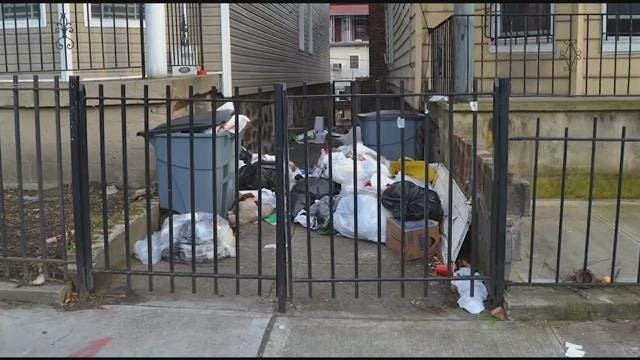 Neighbors say trash is taking over an area inhabited by Fordham University students in Belmont.
The trash between 2242 and 2240 Lorillard Place has since been cleaned, but neighbors say it was a real issue for a six-day period.
On Wednesday afternoon, a sanitation officer arrived to take photos after getting a complaint.
A student who lives at one of the homes says the trash situation has grown bad at times.
Neighbor Jeff Vargon has lived in the area for more than 30 years. He says between late-night parties, litter and trash problems, he wishes Fordham students would treat the neighborhood with more respect.
"For me I just remember how beautiful the neighborhood used to be and how much respect everyone had for each other," says Vargon. "And how you would never think to do some of the things these students have been doing."
Vargon hopes Fordham can promote learning more about the Belmont community to its students, and the people who grew up there.
The superintendent or landlord of the homes could not be reached for comment.