Mayor: For 1st time since March, NYC has enough PPE to get through the week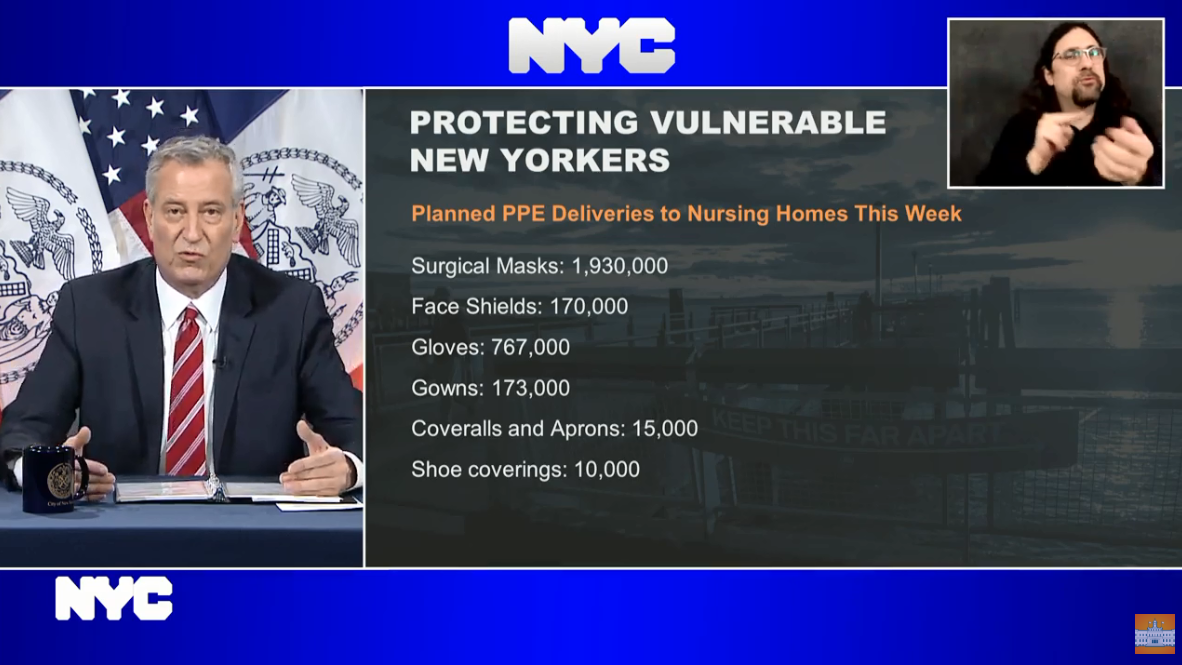 For the first time since March, New York City will enter the week with a sufficient amount of PPE supplies at a crisis standard.
Mayor Bill de Blasio said Monday that the city has a solid supply of N-95 masks, surgical masks, gloves, surgical gowns and face shields for the coming week.
He says as many New Yorkers and businesses have stepped forward for hospital workers, he says it is important to remember those working in nursing homes.
He says there are planned deliveries of PPE to nursing homes this week.
The delivery will include 1,930,000 surgical masks, 170,000 face shields, 767,000 gloves, 173,000 surgical gowns, 15,000 coveralls and 10,000 shoe coverings to nursing homes across the five boroughs.
Mayor de Blasio also gave an update to the New York City strategic reserve.
He said the goal is to create and maintain a 90-day stockpile of PPE and supplies for future spikes if needed. Once the Department of Health inventory increases to 14 days of supplies on hand, additional inventory will move to the stockpile.
The city also plans on taking on a buying and building strategy, meaning they will have a tradition purchasing strategy and also local manufacturing.
As of Monday, Mayor de Blasio says the city has distributed 7.5 million face coverings free of charge.
There have been 5 million 3-ply non-medical masks and 2.5 million cloth face coverings distributed citywide, including at NYCHA, DOE grab-and-go, grocery stores and during social distancing enforcement.
The mayor addressed closing the digital divide in New York City, and said the city will provide iPads to students with disabilities in non-public schools.
Students with disabilities in religious and independent non-public schools can request tablets that DOE has acquired for remote learning. DOE has identified approximately 35,000 eligible students.