WATCH: Video released of suspect in Grand Concourse shooting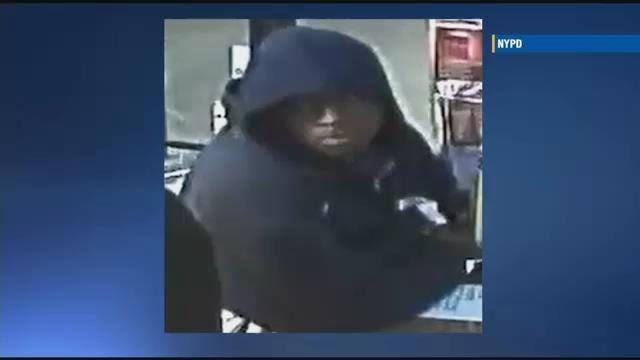 Police have released new video of the man they are looking for in connection to a shooting on the Grand Concourse Thursday that left a man fighting for his life in the hospital.
Police tell News 12 the suspect followed the 26-year-old out of the corner of Munchies Deli on East 167th Street and Grand Concourse.
Surveillance video from the deli shows the suspect in a striped jacket walking into the bodega.
News 12 spoke to the deli worker inside at the time, who said the two men weren't inside for long before they headed out. Police say the man seen in this video followed the 26-year-old to his car, opened the passenger side door and demanded the victim's ring.
That is when police say the suspect shot him at least once in the chest. The victim was able to drive a block away before crashing into a parked car. First responders took the victim to NYC Health + Hospitals/Lincoln where he is in critical condition.
News 12 is told that the victim's girlfriend was in the car at the time of the shooting but was not injured.
No arrests have been made.
Anyone with information is asked to call police.