Protesters return to Barclays Center amid weekend of unrest over George Floyd's death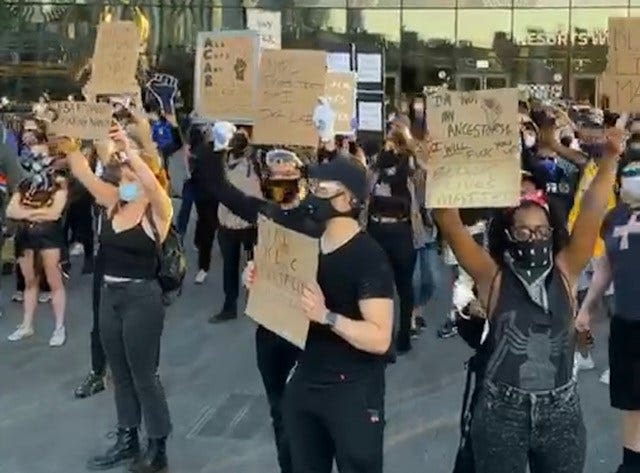 Protesters were converging on the Barclays Center Sunday evening as a weekend of unrest in New York City continued following the death of George Floyd in Minneapolis.
Video from the scene showed protesters chanting "No justice, no peace," along with the names of people who have died in encounters with police.
It followed several days of protests in New York, which have occasionally erupted in violence.
Police have reported hundreds of arrests, and they say dozens of officers have been injured.