Gov. Cuomo says SUNY, CUNY to move to distance learning model; NYS case numbers up to 216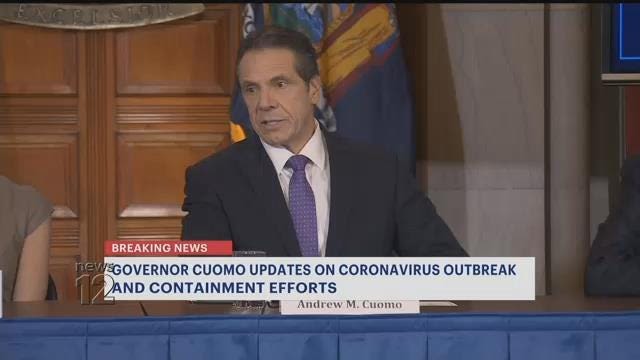 Gov. Andrew Cuomo announced that CUNY and SUNY schools will move to a distance learning model starting March 19 during his update on coronavirus in New York state.
It will last until the end of the spring semester. He says reducing density on campuses can help slow the possibility of exposure to the coronavirus.
The total number of coronavirus cases in New York was up to at least 216, according to the state.
Gov. Cuomo also said New York state will start contracting with private labs for additional coronavirus testing. Following a call with 28 private labs, the governor announced that he has "instructed the labs to begin testing immediately as soon as they are ready."
The governor said the state would "set an example" by guaranteeing two weeks of paid leave for state workers who are quarantined or in isolation due to coronavirus.
According to a news release from Gov. Cuomo:
PHOTOS: The impact of coronavirus around the world