The most-viewed stories on News 12 The Bronx in 2022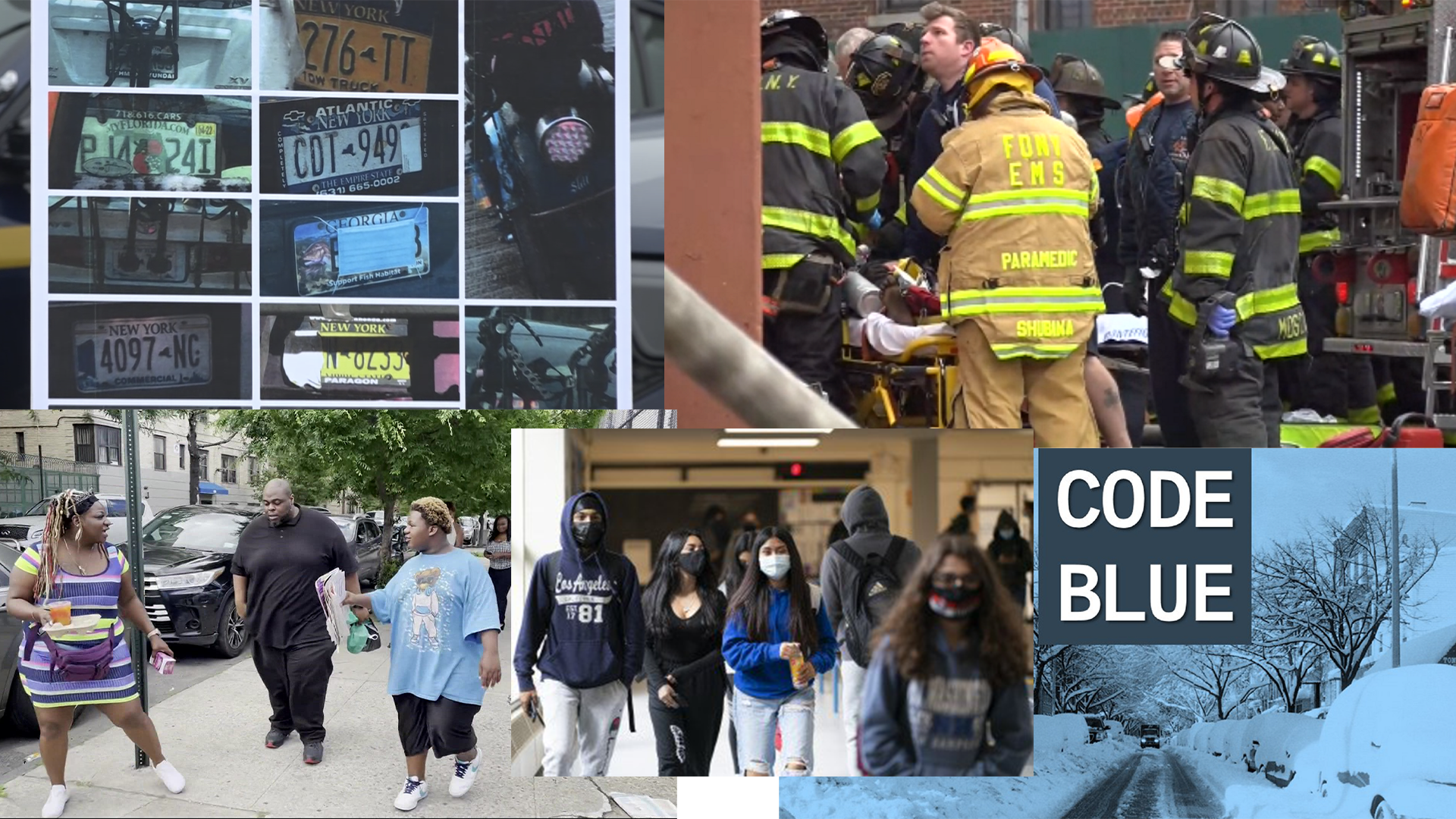 In a year of several noteworthy stories, some stories stood out more than others in the Bronx.
Some stories on the minds of viewers included the mask mandate and the fatal Twin Parks fire in early January.
Below are the Top 5 most viewed stories on News12.com for 2022 from News 12 The Bronx.
5 - NYC warns residents to stay indoors this weekend amid 'Code Blue' (Nov. 19)
4 - 'You will pay a price.' MTA, NYPD, Port Authority cracking down on obstructed license plates (May 20) 
The agencies made it clear that any device, material or marking that covered license plates was considered illegal. Some of those covering can even be found online for drivers to purchase.
3 - FDNY: Malfunctioning space heater caused fire that killed at least 19, including 9 children (Jan. 9) 
Trapped residents broke windows for air and stuffed wet towels under doors as smoke rose from a lower-floor apartment where the fire started. Multiple limp children were seen being given oxygen after they were carried out. Evacuees had faces covered in soot.
2 - Bronx parents outraged after son gets left off school field trip because of weight (June 17)
A Bronx mother and father say they were caught completely off guard when their son was denied the chance to go on an end-of-school field trip because of his weight.
"I know this cannot fix the problem, it definitely doesn't fix the situation - but it definitely helps the problem, and that means so much," Shatia Astre said. "I felt that it was a blessing from God that he didn't want me to be left out."
1 - NY State Supreme Court judge strikes down governor's mask mandate (Jan. 24) 
The ruling was met with praise by opponents of the mandate, while the governor vowed to appeal. She did, and a stay was put in place that reinstated the mask mandate during appeal.
NY eventually ended its mask mandate in schools, businesses and mass transit in phases throughout the rest of the year.
Editor's note: Top News 12 The Bronx stories as of 12/30/22. Weather forecast and category pages were excluded from results to solely focus on story content.